Terry Ralphs is an internationally qualified mountain guide IFMGA, who lives in the village of Leysin Switzerland.
He started his career in the mountains on the assistant instructor scheme at Plas y Brenin, in North Wales, going on to work as a climbing guide in the Himalayas, later qualifying as an IFMGA mountain guide in 1994.
Terry has been involved in training guides since the year 2000 and was the British Mountain Guides Training Officer from 2008 to 2012.
During his time as the British Mountain Guides Training Officer he helped to form a guide training school for the Kyrgyz Mountain Guides Association. He has climbed, skied and guided throughout the world in countries such as Nepal, India, Pakistan, Russia, North America, Kyrgyzstan, Norway and in the European Alps.
He is a director of the International School of Mountaineering who specialise in ski mountaineering and alpine climbing courses and has worked as a full-time ski guide since 1995.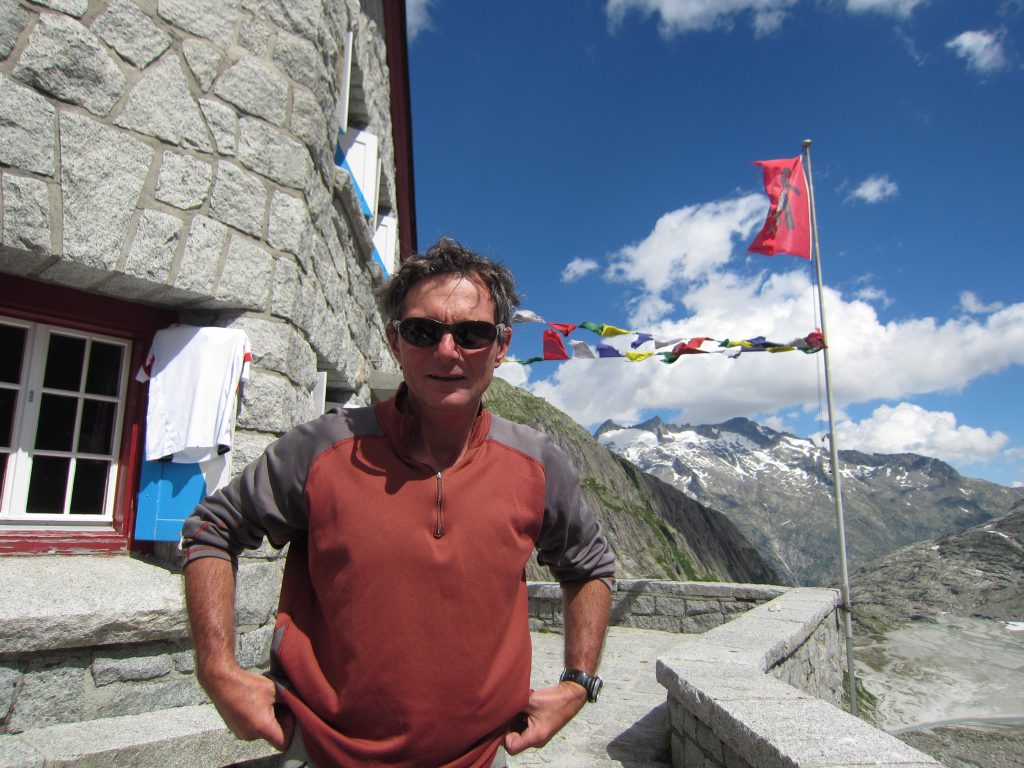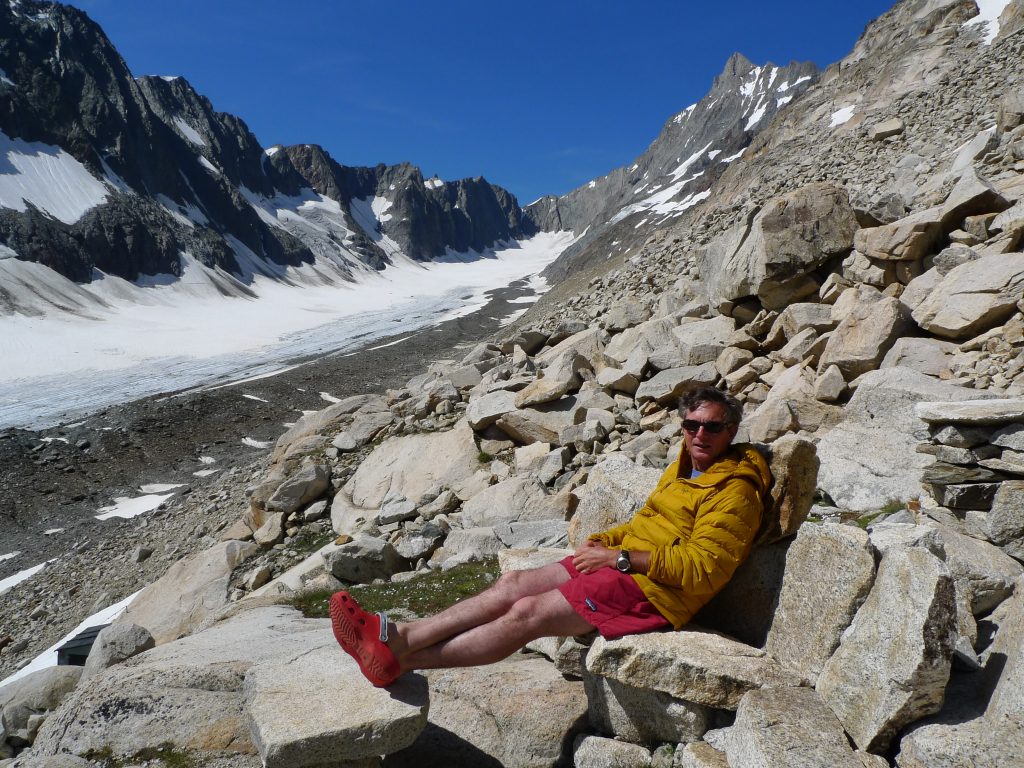 As an independent guide I feel that I have the freedom and the ability to provide uniquely rewarding climbing experiences for my clients. Most of my clients book as a group or an individual which means that I will personally customise your trip to your requirements. When designing your trip I consider the abilities of the group or individual and their goals.
Flexibility is often the key to a successful trip and as we are small groups we can achieve this. Unlike many larger guiding organisations you will be getting me to guide you, (or me and another hand picked guide working closely with me if you are a group which requires more than one guide).
My trips are usually planned in response to requests by individuals or small groups who wish to go to a specific area for an objective. The objective could be a certain peak or route or to gain necessary skills for skiing in the mountains. I can also suggest itineraries to help the client to achieve their ambitions.
I value the personal relationships which I form with my clients. This aspect of our work is really important to me, and keeps me excited about guiding as a lifelong career. Most of my work is return business and many of my clients climb with me on a regular basis.