Technical Alpine Peaks
Technical Alpine peaks are middle to hard grade peaks (PD+ to D) which require climbing skills. The routes are steep and previous experience in tackling classic alpine peaks is essential.
These peaks are attempted with a 1:1 guest to guide ratio.
It normally takes 2 days to climb these alpine summits, one day to approach the hut and one to summit and descend back to the valley.
Operating in Switzerland there are three main areas of interest:
Swiss Valais
Dent Blanche 4357m Zinal Rothorn 4221m Matterhorn 4478m Weishorn 4506m Lenzspitze 4294m Rimpfischhorn 4229m Taschorn 4491m Liskamm 4527m Dri Hornli, Portjengrat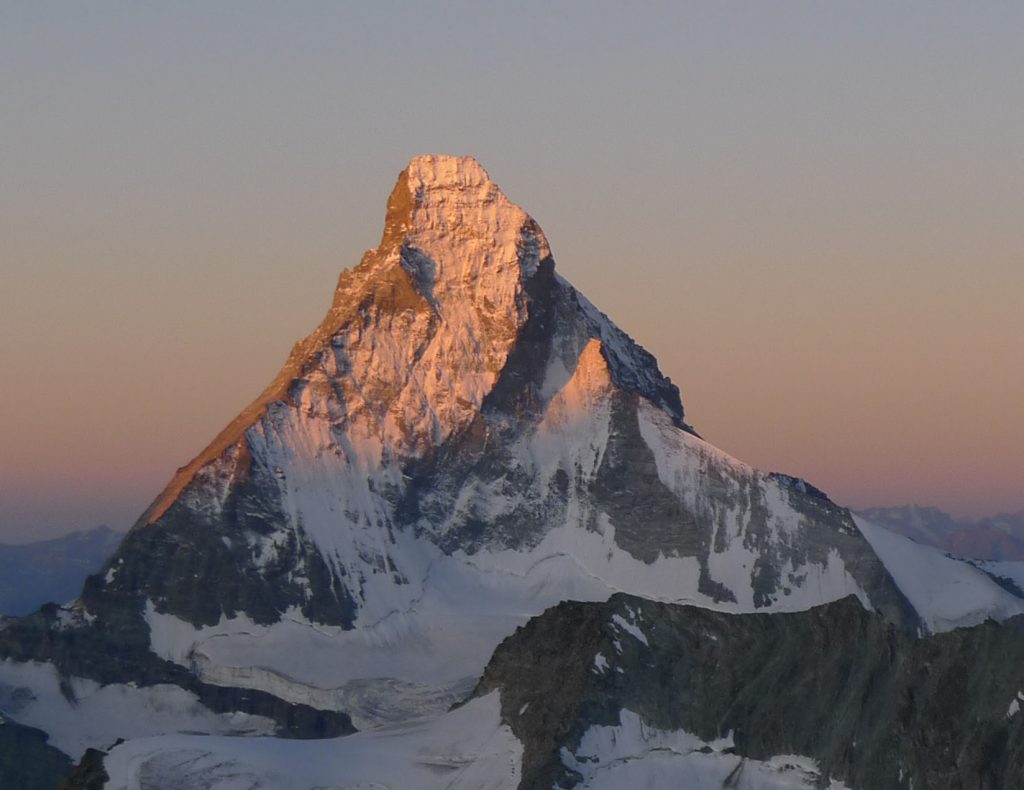 Bernese Oberland
Eiger 3970 Monch 4099m Shrekhorn 4078m Gross Grunhorn 4044m Wetterhorn 3692m Aletschhorn 4193m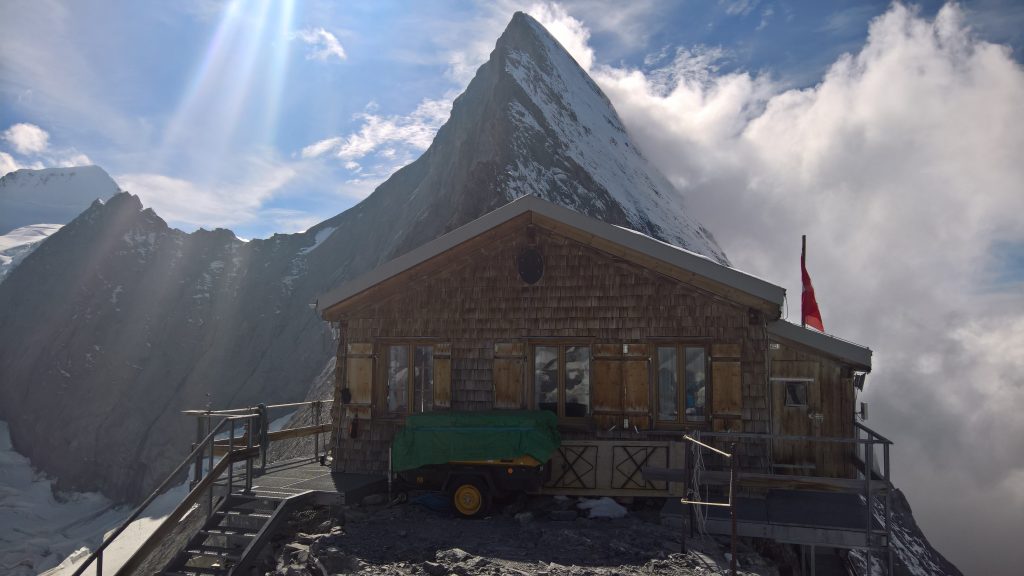 Central Switzerland
Gletschhorn 3303m Salbitschijen 2985m Kingspitze 2621m
East Switzerland
Piz Bernina 4049m by the Biancograt
Piz Badile 3308 North ridge or Cassin route
Pizzo Cengelo 3369m