Ice Climbing 2021.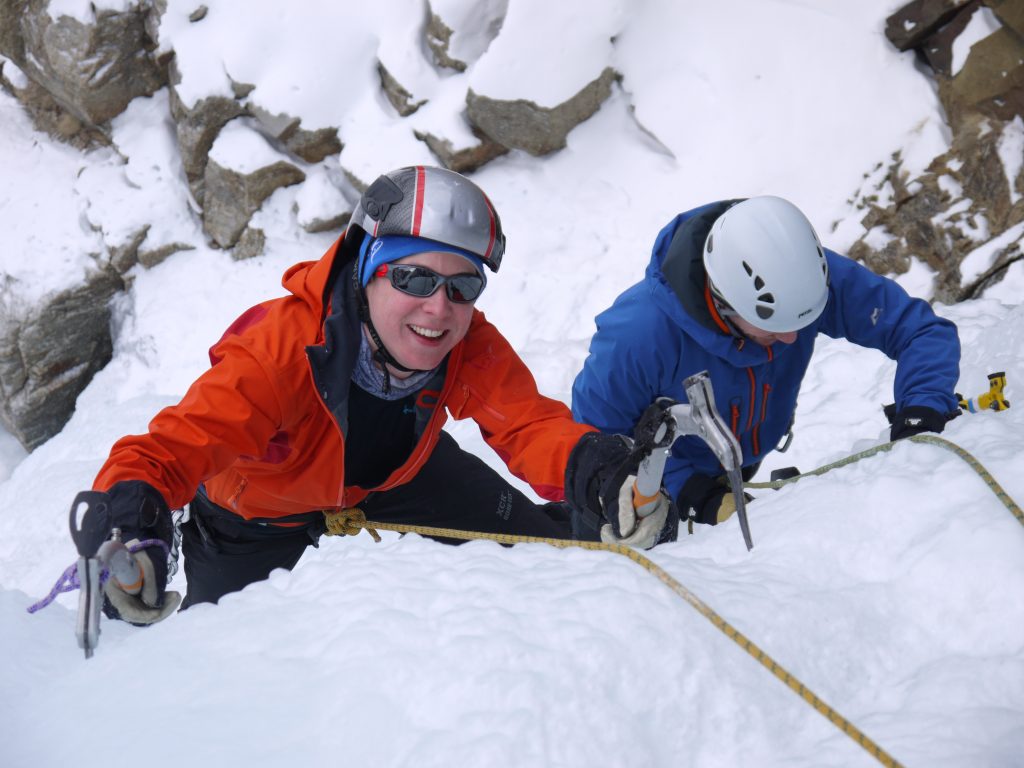 Icefall climbing is a very magical experience. The beauty of the surroundings along with the physical excitement and exertion of the climb itself makes this a very compelling activity.
The ice-climbing environment is almost surreal with the textures, patterns and translucent colours of the cold ice ever present. Ice climbing is not only the domain of the macho climber as there are many routes to choose; from friendly low angle ice climbing in the sun to steep long multi pitch routes in the shade.
My services range from providing a structured instructional courses on icefall climbing to personalised guiding. I provide a personal service which is tailored to the client.
Please contact me for available dates and prices.
Technique
It is possible to just use brute force and "hack it down to size" but by reading the ice and taking measured steps will make ice climbing a more rewarding and relaxing experience. Efficiency and control are extremely important. Once you have mastered the basic ice climbing techniques, there are a huge variety of exciting climbs waiting for you to enjoy. Tuition in climbing technique (coaching), rope work, placing protection, avalanche awareness and judgment in ice climbing are taught. My aim is to allow you to achieve your full climbing potential.
The development of modern ice climbing equipment has made this activity much easier and safer, than it use to be. This has opened up the sport for many people. Ice screws are much stronger and easier to place, whilst axes and crampons are specifically designed for steep ice and can be easily and securely placed/removed with minimal effort.
Safety
Safety is of paramount importance to me as ice climbing can be can an extremely dangerous activity. Fortunately their is much that we can do to minimise this danger. I regularly take clients icefall climbing in the winter and have had 25 years experience guiding on this terrain, with no injuries. For safety reasons I take at most 3 clients/students at any one time. A ratio of 1:2 is optimum for ice climbing. Ice climbing technique is extremely important.
Time Period and Venues
In the early winter months (December, January, February and March), conditions are generally unsettled in the high mountain and these routes are out of condition. Fortunately we have the cold alpine valleys to entertain us. These give rise to some very spectacular ice climbs, which are reliably in condition. From easy 25m top roping venues to serious steep 600m long routes, there is a bit of ice for everybody at this time of year.
Most alpine valleys sport these amazing ice formations but some especially known areas are Arolla, La Grave, Kandersteg (Switzerland), Ollomont, Cogne (Italy) and the Chamonix valley (France).
Temperatures of down to -20 degrees centigrade and altitudes to 2500m guarantee ice climbing conditions.
Time Period. Ice climbing is reliable from late December to early March.
Photographs from previous ice climbing courses..