Classic Alpine Peaks
Classic alpine peaks are those peaks which are in the easy to middle grade (F to PD) and include many 4000m peaks.
If you have experience with axe and crampons then a suitable peak can be found depending on your fitness level.
These peaks are done on a guiding ratio of 1:2 or 1:3 depending on peak and ability of the guests.
It normally takes 2 days to climb an alpine peak, one day to approach a hut and the next day to summit and descend back to the valley.
Operating in Switzerland there are four main areas which are of interest:
Swiss Valais:
Western Region
Aiguille du Tour – 3540m Tete Blanche – 3429m Petite Fourche 3513m Aiguilles Dorées – 3519m Mont Blanc de Cheilon (PD) – 3870m L'Evêque – 3716m Pigne D'Arolla – 3796m Pointes De Mourti – 3564m Dente des Rosses – 3616m Pigne de la Le' – 3396m Combin de Corbassiere 3663m
Please have a look at this gallery for photos of this area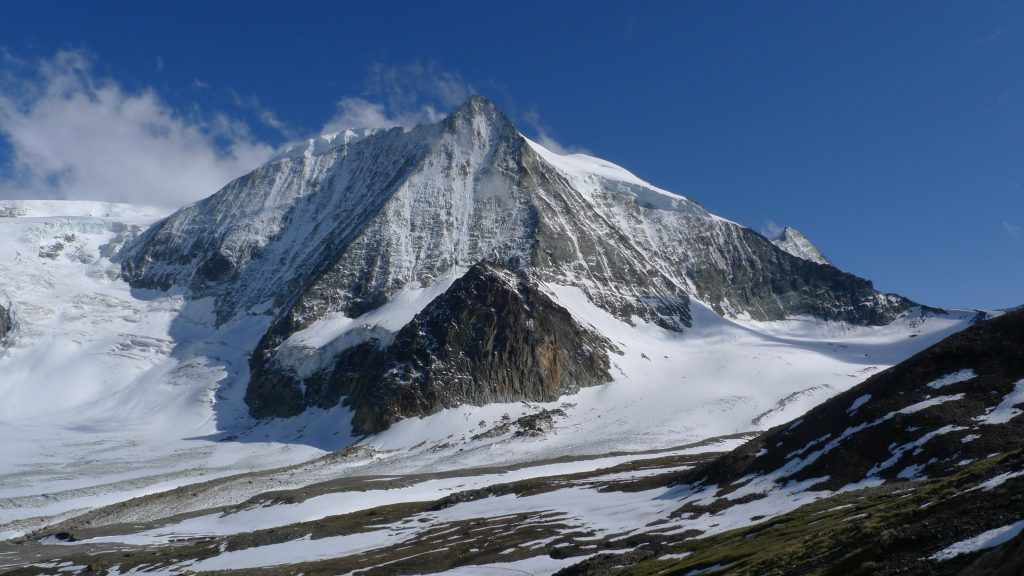 Eastern Region
Allalinhorn – 4027m Alphubel- 4206m Strahlhorn – 4190m Bishorn – 4153m Nadelhorn- 4327m Weissmies- 4017m Lagginhorn- 4010m Fletschhorn – 3993m Dom 4545m Breithorn 4164m Castor 4223m Pollux 4092m Dufourspitze 4634m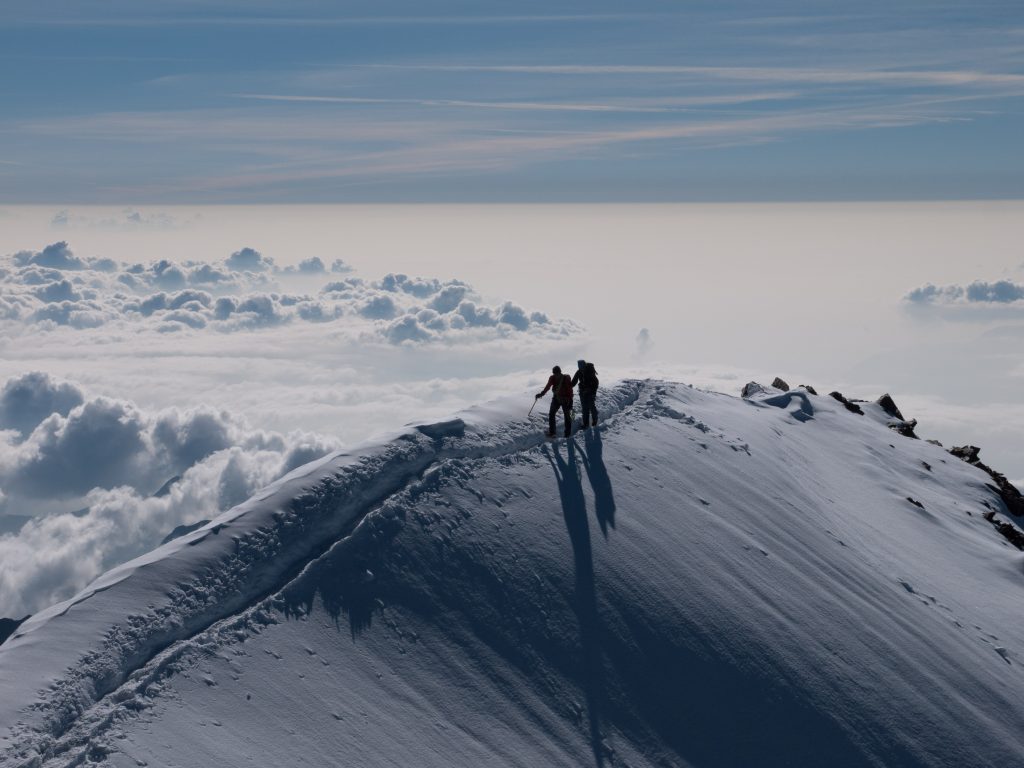 Bernese Oberland
Finsteraarhorn-4274m Jungfrau 4158m Bluemlisalp-3661m Morgenhorn 3621m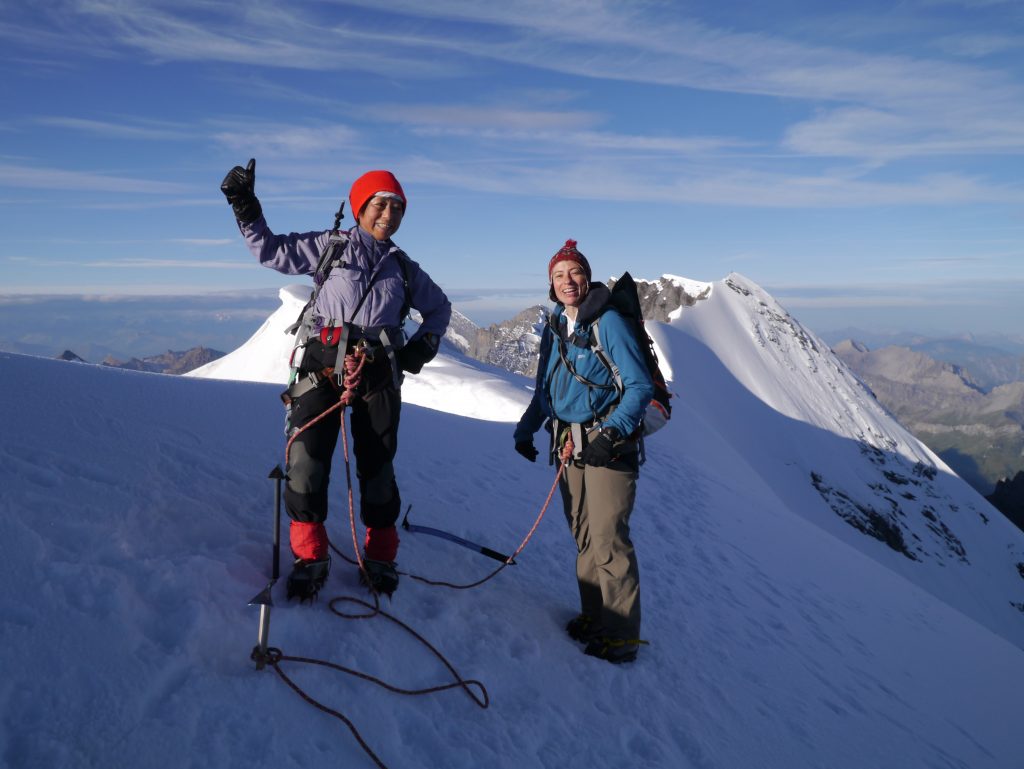 Bernina
Piz Bernina 4049m Piz Palu 3900m